Save $25.00!
2021 Men's Retreat Registration
Use this form to register online using a credit card.
If you would rather register by sending a check or money order, please download the flyer and registration form by clicking here.
57 SPOTS LEFT
Step Zero: Coming Back Face-to-Face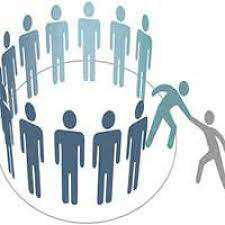 Location: Monte Toyon Retreat Center
220 Cloister Lane, Aptos CA, 95003
Official Retreat site: https://www.uccr.org/montetoyon
Official Retreat Video: https://youtu.be/Dr0SobDPMY0
Purpose
The purpose for the weekend retreat is to create the fellowship we crave and to put into action the Twelve Steps to spiritual progress. No matter what Step you are working on, you will find help and encouragement. We absolutely insist on enJOYing life, so plan on having a great and memorable weekend in the Santa Cruz Foothills. Note: *If you require funding assistance, petition your local Home Group for sponsorship consideration before registering online
NOTICE: NCMUR 2020 will be conducted in accordance with California and Placer County health restrictions for COVID-19, including requirements for face coverings, social distancing, single occupancy lodging, and limitations on use of indoor gathering spaces. Please be adaptable. Bring clothing and gear suitable for some outdoor gatherings, as needed.
Schedule
The retreat registration desk opens at 4:00 PM on Friday October 29, 2021, with dinner starting at 6:00 PM that evening. The retreat ends at 11:00 AM on Sunday October 31, 2021.
Cost
$250 Standard Registration for a Quad (4-person) Occupancy room
(Save $25! Register before October 1, 2021 and pay only $225)
Registration Includes
Friday Dinner
Lodging on Friday and Saturday nights
Saturday Meals: Breakfast, Lunch, & Dinner
Sunday Meal: Breakfast only
Activities: Hiking, biking, music, beach, ocean, recreation, Aptos coffee and dining. Common Recreation: volleyball, basketball, frisbee, ping pong, horseshoes, softball, board games – bring your own gear.
What to bring
Personal items (esp., soap, shampoo, shaver, tooth brush / paste, personal pillow, etc.); Bedsheets, blanket, pillows and towels provided.
Shoes and clothing for hiking and sports. Bring warm clothes for likely cool weather.
Writing materials and program literature (White Book, Big Book, 12×12, SA's "Step Into Action," etc.)
Sports equipment
Musical instruments (note: If you play a musical instrument consider bringing it and perhaps a "Retreat Band" will materialize!).
Honesty, Open-mindedness, and Willingness (HOW).
Contact Information
If you would like to be of service at the retreat, or if you have general questions &/or registration questions about the retreat, please contact Greg V. at registration@ncmur.org. You might also consider carpooling with members from your regional area.